An Exciting Adventure Pedaling Through The City!
Just Released: Medellín Bike Tour Drone Video Extravaganza Click HERE
UNE Cable Special on Medellín Bike Tour Click HERE
Caracol TV News interview with Medellín Bike Tour Click HERE
Welcome to Latin America's new urban superstar—Medellín!
In 2012, the Wall Street Journal recognized Medellín as the most innovative city in world for its civic and social progress, colorful festivals, public transportation system and environmental sustainability. Since then, "the city of eternal spring" has proved to be one of the most captivating destinations in the Western hemisphere as it continues to grow and transform. The history or "story" of Medellín is captivating if not complex and Medellín Bike Tour covers it beautifully.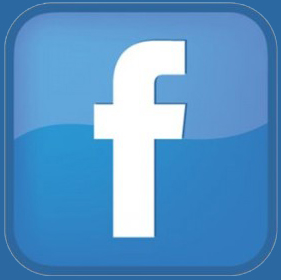 One of the best ways to experience Medellín is on a bicycle!
Because it's a bustling city of 4 million people, you're wise to join a trustworthy guide who can lead you safely while you learn about local culture, architecture and history. Medellín Bike Tour highlights some of the coolest spots in town as you pedal your way through an exciting adventure. Check out people's photos and comments on Facebook and TripAdvisor.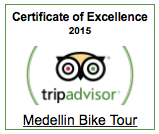 Questions & Answers
How much does it COST, how do I CONFIRM and where do we MEET?
The COST per person is $50 USD or the equivalent in Colombian pesos based on daily exchange. For three or more riders who sign up as a single group, the price drops to $40 USD per person.
PLEASE UNDERSTAND that this is an exclusive tour with full protection and on average it's only two to three riders per tour. As such, we require your passport name and number (email This email address is being protected from spambots. You need JavaScript enabled to view it. or call directly on Colombian network or WhatsApp) to CONFIRM and Dan will submit this information in advance for medical insurance coverage. Upon receiving your info, Dan will reply with a confirmation email containing all the specifics for a 9 or 10 AM tour.
We MEET at the entrance of a building at Cra. 78 #42-02 in the neighborhood Laureles, located about 15 minutes (by cab) from Poblado.
"

From top-of-the-line bikes to the insightful guide and well-thought out route, this is one of the best tours I've ever taken anywhere. Period. Worth every penny."

"While the tour would likely be a bit rigorous for someone who is totally out of shape, it's absolutely ideal for someone who likes cycling but isn't a fanatic. It's sufficiently athletic to force you to earn a few beads of sweat but relaxed enough that you can learn a great deal about the city's past (both contemporary & historical), enjoy gorgeous vistas and earn experiences you'd be unlikely to find on your own.

"

Mike and Alleen from Santa Elena
Reviewed September 13, 2016
on Tripadvisor